Now Hiring Building Service and HVAC Techicians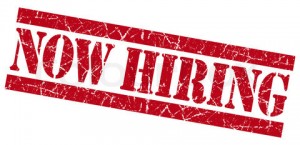 Now Hiring Building Service And HVAC Technicians
Commercial Building Service Company looking for technicians who can troubleshoot and repair various building maintenance issues related to equipment, the building or the property.
Knowledge & Skills
• Knowledge of equipment to be serviced-includes but not limited to HVAC, electrical, plumbing, irrigation, locksmithing.
• Skill to use basic hand, power tools and ladders.
• Ability to establish priorities, work independently, and solve problems without supervision.
• Ability to handle and resolve recurring problems.
• Ability to work with tenants and fellow workers.
• Ability to perform physical tasks on attached sheet.
Good driving record and basic hand tools required.
Contact Jon for Building Service and Gregg for HVAC, M-F at 763-551-0101 or email resume to info@unitedoperations.com