United Operations' Services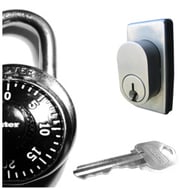 Some times a client will hire us to do one thing and doesn't know all the other services we provide. So I will outline some of them over the next few months .
Let's start with Building Services.
Locksmithing: Install locks, re-key lock, duplicate keys, install keyless entry systems, repair/replace file cabinet locks.
Plumbing: Repair leaks, unclog drains, repair/replace fixtures, general troubleshooting.
Boom Truck Service: Light pole replacement, exterior sign repair, Parking lot lighting repair/replacement, exterior building lighting repair/replacement, Holiday decoration install and take down.
Irrigation: Start ups and winterization of systems, repair/replacement of broken water lines and heads, preventive maintenance.
Contact us at 763-551-0101 or by email at service@unitedoperations.com .