United Operations' Services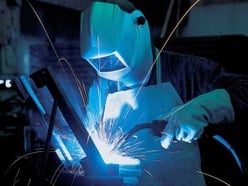 Some times a client will hire us to do one thing and doesn't know all the other services we provide. So I will outline some of them over the next few months .
Building Services Continued.
Interior Lighting: Re-lamp and repair of fixtures, emergency/exit light inspection and repair, recycling of lamps and ballast.
Mold Abatement: Removal and cleanup of mold from water leaks
Metal and Welding: Repair of damaged railings, stairs and dock bumpers
Interior Roof Protection: Installation of interior plastic protection during roof replacements. This catches dirt and debris that may fall during the roofing process.
Contact us at 763-551-0101 or by email at service@unitedoperations.com .