United Operations' Services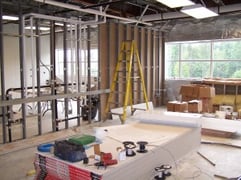 Some times a client will hire us to do one thing and doesn't know all the other services we provide. This is the last of the series. Although we do much more than what I have covered over the past few months. If your not sure if we handle some kind of service please call and ask.
Policing
We have a crew of employees who pick up litter on the grounds of buildings. This service is usually done on a weekly basis of more for some retail complexes.
Construction
Our construction crew is able to handle any job from small repairs to full tenant improvements including demolition, build outs, and remodeling of spaces.